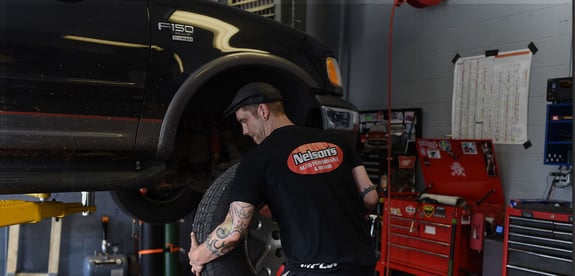 Auto care that
is
You got a guy. Here at Nelson's Automotive, we take care of the cars and people in our community, and we always provide quality without compromise.
Auto care is our business.
At Nelson's Automotive, we take pride in bringing expertise to every repair and maintenance need, combined with providing the best prices and customer service around. Here's what we have to offer:
Come on by!
You got a guy in not one, but five convenient Minneapolis locations! Visit us at any of our shops for fast, professional, and friendly vehicle services.
JOIN OUR TEAM
Hungry to jumpstart your journey in the auto realm with us? We're waiting to hear from you! Don't let this opportunity pass you by – it's just a few clicks away.
"
Honest work at very reasonable rates. Had a fairly major repair needed in a short time frame and they delivered.
Great to have a private company investing in local neighborhoods that are dependable & trustworthy.
You & your car can't go wrong here
.
"
"
Great service! Super fast and helpful. There was only a minor problem with my car and they didn't even charge me. Highly recommend!
"
"Absolutely amazing service! They went out of their way to make sure I was able to get my car back faster and everyone there was friendly and professional.
"
"
I always know that my car will be in great hands at Green Garage. All the individuals I have crossed paths with have been extremely knowledgeable and personable. I can not recommend them highly enough!
"
Save some money.
You deserve it. Check out our discounts and specials for new customers, students, service industry professionals, and more!
READY FOR THE BEST AUTO CARE IN TOWN?
Schedule your appointment or get in touch today. We look forward to hearing from you!